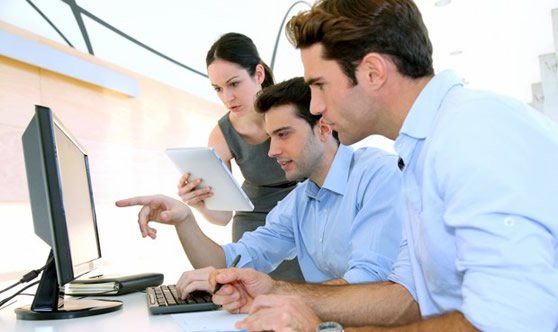 HISFAME LIMITED was incorporated on 16 August 2013 with registration number; 08654390 as a new business with innovative ideas. We are a UK based IT consultancy firm that aims to instruct new and old businesspersons and organisations with new approachable IT network skills. Our services will lift individuals/ company's innovative ideas and help them stand out as improved businesspersons.
We are obligated to provide our customers with effective services and a committed relationship while we stimulate their businesses via IT. We provide a reliable, high quality business IT network consultancy and support services as well as tailor-made ICT training for employees, users, prentices and college/university students.
Company Goals and Objectives:
In the next twelve months the company intends to expand into medium facilities with a wider range of services and also implement a new advertising campaign.
Company Management Structure:
HISFAME LIMITED is managed by its owner Mr Chukwuemeka Akonam Udedibia and a team of other innovative stakeholders.
---
Our Mission
1
To create one platform of a complicated business putting them into a network, enabling business owners/managers to succeed in their business and personal lives.
2
HISFAME LIMITED will offer young and inexperienced business owners with entrepreneurial sagacity.
3
A reliable, high­ quality business IT Network Support on country level.
4
Our services will exceed the expectations of our customers.
---
Our Philosophy
We are obligated to provide our customers with business expertise and a committed relationship where they feel at ease while stimulating their businesses via IT.

We will create close and mutual long-term beneficial relationships with our clients to encourage them to show up their skills in the world of work. We will help you reckon your business skills. We work on a national scale and are willing to accommodate A-1 quality service to fresh, talented entrepreneurs. We are always working towards the provision of services that guarantee 100% customer satisfaction.
---
Our Skills
Software Analysis and Quality Assurance
95%
Communication Systems
95%
---
Our Team
CHUKWUEMEKA UDEDIBIA
DIRECTOR
Mr Chukwuemeka Akonam Udedibia is the director and shareholder in the company. A goal oriented, self-motivated and innovative graduate, who puts substantial efforts in all tasks undertaken from conception to completion leveraging on IT technologies to meet business and end user needs.

A CompTIA, ISTQB and Cisco certified Engineer with a proven success in handling time-critical and highly demanding tasks in IT support in Telecommunication, corporate organizations and IT sector. He is also a Senior Member of IEEE and a Professional Member of British Computer Society(BCS) - The Chartered Institute for IT.